A charming stay by the sea
Beauty, luxury, tranquillity and the sea...
The hotel houses 9 rooms and suites, each with its own unique character, in the fort and its annex. Some are tucked away under the roofs, while others have a balcony or terrace overlooking the gardens and the open sea. All are distinguished by their intimate decor, sometimes dazzled by bouquets and floral fabrics, sometimes punctuated by stripes, tiger velvet, antique engravings and painted furniture.
Discover Le Croisic from our hotel
Immerse yourself in our hotel's skyline
The journey begins from your bedroom window. Scan the horizon and take in the beauty of the landscapes of the Côte Sauvage. Between the salt marshes and the great white sandy beaches, our region offers a multitude of environments, each more beautiful than the last.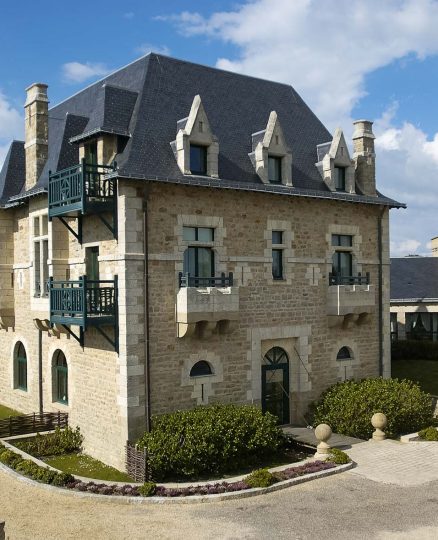 Discover the hotel Le Fort de l'Océan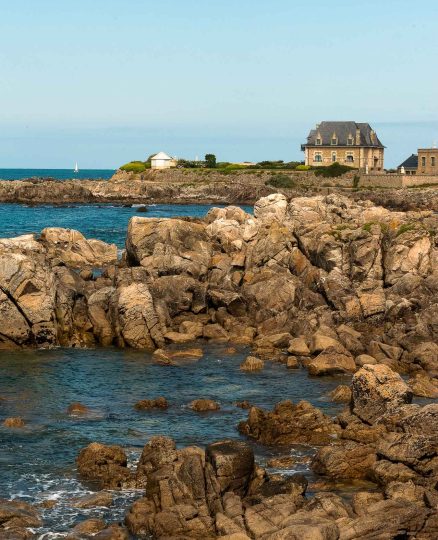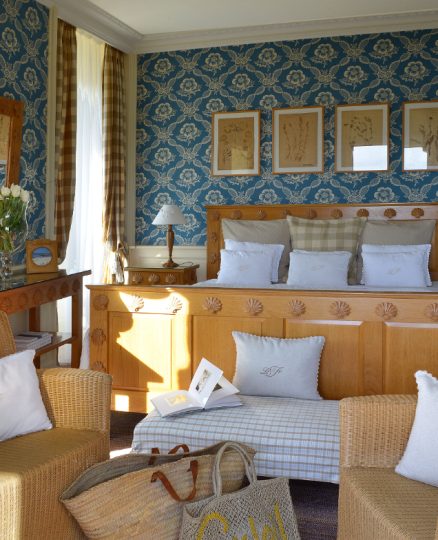 Photos of our establishment